More and more buyers are producing their products in Asia, which continuously increases the export volume from Asia. Electronics, textiles and lots of other products are imported from Asia every day. Are you planning or thinking to import products from an Asian country into Europe or USA? In that case, you might soon find out that the process is a lot more complicated than you initially thought. In this blog we would like to explain the available transport methods and share some important details to pay attention to when you want to import products from Asia. In addition, we explain how JDLsourcing assists you during the logistics process. Let's start off by discussing available transport methods:
Courier delivery/parcel post
When you choose to import smaller amounts from Asia, the best method will be by courier delivery/parcel post through, for example DHL, UPS or FedEx. The prices of these services are based on weight and size. The lead time is usually 5-7 days, but this depends on your supplier. The big advantage of courier delivery/parcel costs is the speed and ease. The disadvantage is that it is by far the most expensive shipping method. For shipments with large volume or weights higher than 80-100 KG it is already recommended to check air freight tariffs. Please make note of the fact that when the goods arrive in your country, they have to be cleared and possibly import fees have to be paid depending on the total value of your shipment and product type.
Airfreight
If you use air freight to import from Asia, the price will be calculated based on the weight of your shipment. Sea freight costs are calculate based on volume. So, for example: if you have a shipment of 500kg and 3 cubic meters, then it's pretty safe to say that air freight will be 10-15 x more expensive than sea freight. The big advantage of air freight however is that it's a lot faster than seafreight. The door-to-door lead time from China to the Netherlands is about 10 days on average.
Seafreight
Seafreight is an interesting option to consider starting from shipments with a volume of 1 CBM (150-170 kg). The door-to-door lead time from China to the Netherlands is around 35-40 days. Sea freight shipments can be booked for LCL (less than container load) and FCL (full container load). We always help our customer to find the most efficient and cost-effective shipping route to ensure that you are not overpaying for your shipping. Our good contacts with freight forwarders and shipping companies help to ensure that your goods will be delivered safe & fast.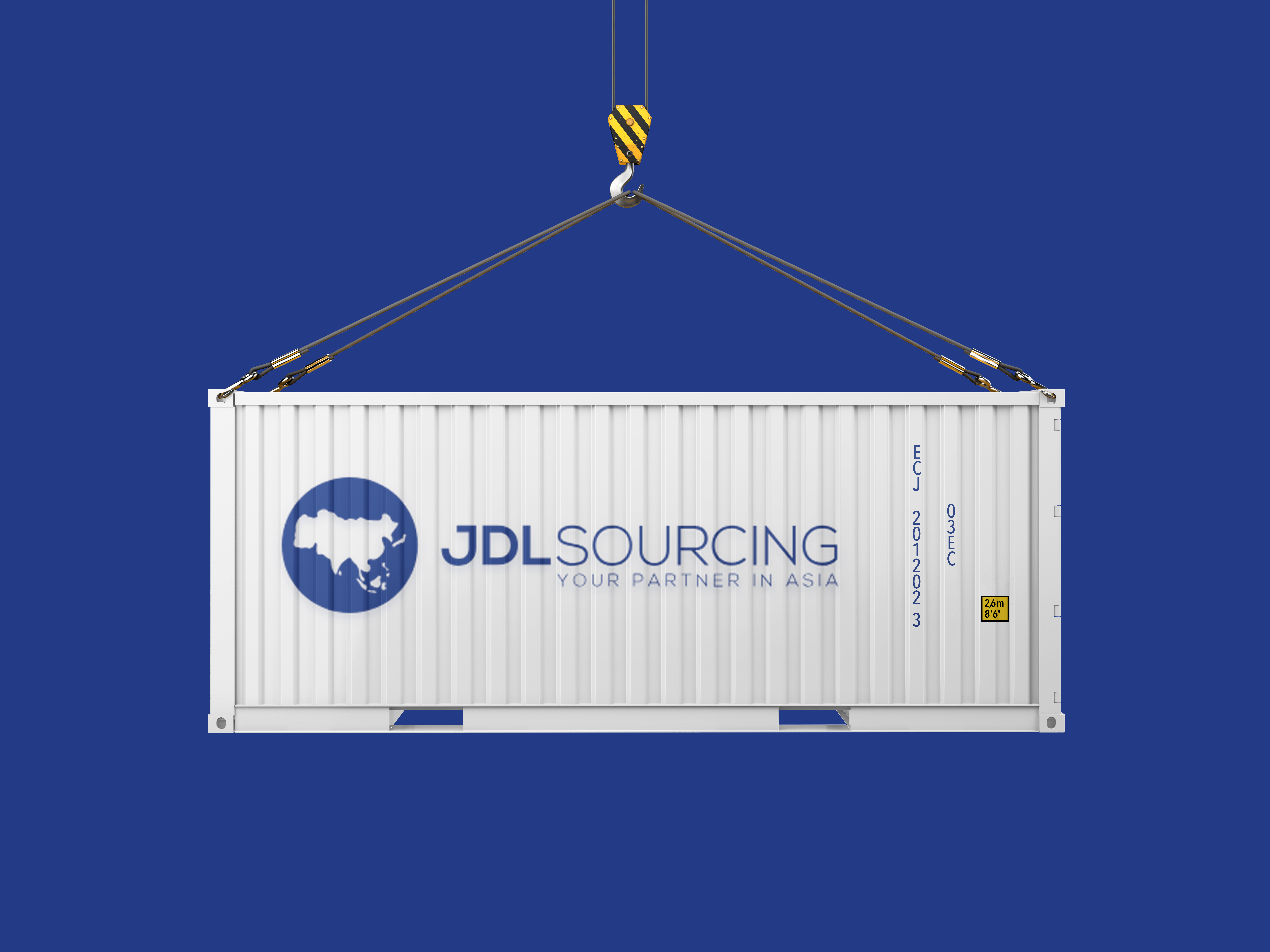 Rail transport
Rail transport is becoming an increasingly important and a competitive transportation mode from East to West. The door-to-door lead time for rail transport from China to the Netherlands is around 14-18 days. the biggest advantages are faster lead times, more competitive transport costs compared to air freight and it is better for the environment. Most companies still prefer sea freight because the higher cost advantages, but the demand for rail transport is on the rise. Especially for companies who import high value goods in large quantities. The shorter transport times and higher rotations help them to decrease their inventory levels which leads to increased working capital (better cashflows) and lower inventory costs. Recent developments made it possible to also send LCL shipments through rail transport. You can read more about the benefits of rail transport here: https://www.sino-shipping.com/rail-freight-china/ As you might have heard, the Chinese government has been investing large amounts of money to re-open to silk route to achieve better logistical connections. You can read more about this project here: https://www.bloomberg.com/quicktake/china-s-silk-road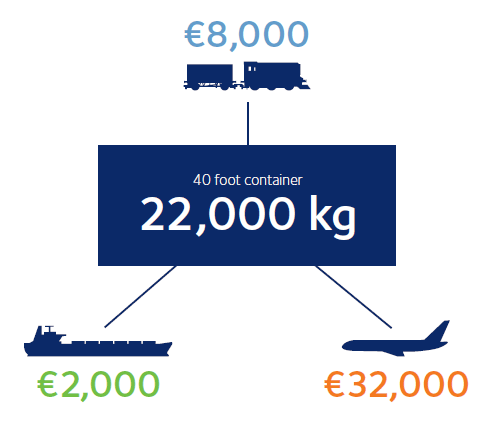 Things you need to pay attention to
It can be tempting to let your Asian manufacturer arrange the logistics/transport to the Netherlands. The only problem is that their quoted costs often don't include the local costs and charges that you will face once the shipment arrives in the Netherlands. These unforeseen costs are higher than the costs of arranging the transport by yourself. We always recommend purchasing your products based on FOB (sea freight) or EXW (air freight) terms. If you however insist on your manufacturer to arrange the transport, and you want to avoid any unforeseen costs, than we recommend asking for an all-in price (DDP price).
Next, it is important to realise that most freight agents or manufacturers will give you transit times based on ETA at your nearest port. A lot of people don't take into account that it takes extra days (weeks if you are unlucky) to get to goods from the port to your office/warehouse. This is caused by custom checks, clearances and unloading processes.
In addition, it is important to know that all goods that are imported outside of the EU have the be declared at customs first. This means, that you will have to pay import duties when you are importing from Asia. They will also charge VAT charges based on your country's VAT %. Please keep in mind that custom clearance is a complicated proces. It is recommended to consult a freight agent or experienced company to help you out with preparing the right documentations to ensure your customs clearance will run smoothly and that you will not face unexpected high import duties or fines.

Import from Asia with JDLsourcing:
As you can see, importing from Asia can be quite complex and involves a lot of unexpected costs and time. It is therefore highly recommended to have a specialist that helps you import your products from Asia. Not only can you save costs and time, but you can also focus more on your main activities.
JDLsourcing makes manufacturing and importing from Asia easier and less time consuming. We always try to search for the most efficient and economical way, so that you don't have to pay unnecessarily fees or any other unexpected payments for transport. With our good contacts with shipping companies and customs agents, your goods can be delivered quickly and safely.
In addition to that, JDLsourcing is the specialist when it comes to manufacturing in China. With years of experience and the right knowledge and mindset, JDLsourcing has been able to make many customers happy with the manufactured products from China. JDLsourcing will take your worries away for the entire purchasing process. Things like looking for a supplier, having the products produced and the complete logistics with the necessary controls. For more information about producing in China, please visit our 'manufacturing in China' blog.
contact us now to challenge us with your briefing, project, inquiry.